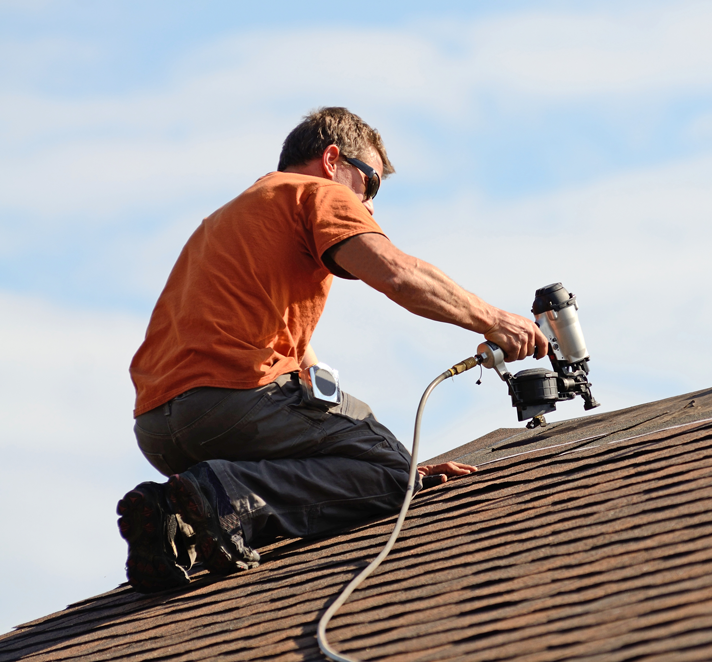 PROFESSIONAL AND EXPERT ROOFING CONTRACTORS
From highly personalized responsive service to advanced technology for precision estimation, everything our team does is geared toward making your roof replacement or new roof installation as affordable, simple, and painless as possible.
What they're talking about.
Abdoul Dabo
1000% recommend Patriot Roofing!!! You can't go wrong with them. Cash took great care of me, he inspected my roof for free and was there when the adjuster came by and made sure everything that needed to be covered was covered by insurance. I loved working with Cash, he is very professional and trustworthy, he explained the whole process very clearly and I didn't feel pressured into anything I didn't want. His crew came when he said they would and they installed the new roof in a timely manner and cleaned up really well afterwards which I appreciated very much. Thank you very much Cash and Patriot Roofing!!!

Steve Schmidt
I was new to the area and I thought I needed a new roof. Patriot came out and informed me that my roof was in pretty good shape! And didn't really need to be replaced. All I needed was a couple vent boots and a new piece of flashing that had pulled away from the house to stop leaks. Good honestly people!! so I called them back to do my gutters. They did a great job for a reasonable price.

Deb C
Super impressed! Definitely recommend! Everyone I worked with from Patriot Roofing was wonderful! From the initial consultation – to helping me understand the insurance information/jargon – all they way to the super efficient, clean, and thorough roof install! All of them were top notch professionals! They definitely went above and beyond – helped me with a couple of EXTRA projects at the last minute…as a pure favor and act of goodwill. These guys are great – honestly. They are doing several roofs on my street in Lincoln – they have followed up with me, stopped by and checked in. They have communicated with me every step of the way. I really appreciate their hard work, honesty, and helpfulness. Thank you very much.
Our team of experienced professionals is dedicated to providing high-quality roofing services at competitive prices.